In media, information presented visually has the power to demand attention. Understanding the common techniques used by marketers and graphic designers will help you to become both a better consumer and producer of visual information. You can review these techniques in the guide, Visual Literacy: A Grammar. Pay particular attention to:
Placement Techniques
Establish the importance of your subject by manipulating prominence, position, and proximity.
Color Choices
Draw attention to your subject and evoke an emotional response by controlling color.
Establishing Focus
Bring your subject into focus with blur, white space, and framing elements. Use high contrast and strongly contrasting tones to highlight a subject. Use pattern to reinforce a subject or surprise your audience with unexpected elements. Learn more about focus and texture.
Your Learning Targets
| | |
| --- | --- |
| | You will recognize the impact of focus and other attention grabbing tecniques on your audience's ability to comprehend your message. |
| | You will be able to identify the three most common post-camera focusing filters and understand the most effective uses of these techniques. |
| | You will be able to apply at least one of these focusing techniques to an image, explaining your selection of technique based on the message you are attempting to communicate. |
| | |
1. Take or find and save an image of your choosing. Apply the blur technique that realistically or artistically focuses attention AND creates a visual message.
2. Write a 2-3 sentence reflection on why you chose the technique you used. Identify the message your are attempting to convey.
Lens Blur Tutorials (Photoshop) 1 | 2
Radial Blur Tutorials (Photoshop) 1 | 2
Motion Blur Tutorials (Photoshop) 1 | 2 | 3
Online tools:
Pixlr | Sumopaint | FotoFlexer | LunaPic
Using Blur to Create Focus and Meaning
One photographic technique that is relatively simple to recreate using digital tools is blur. Let's explore the following types of blur:
Lens blur (called Bokeh)
This blur is soft and makes objects not on the same plane are your subject appear softer and out-of-focus. This is the best type of blur to use when you want to focus on a stationary object. Consider images with busy foregrounds or backgrounds. By blurring these items, attention is focused on the subject.

Motion blur


This blur occurs naturally when an object is moving. If a subject is moving quickly and the camera is held still, the subject will be blurred. If the camera is moved along with the subject (called panning), the background will be blurred. In both cases, the blur is directional, suggesting the direction of motion. Motion blur works best when a subject is moving by you (left to right or right to left). Consider objects that are fast, such as cars, runners, etc. Blurring these images emphasizes speed.
Radial blur
This blur suggest motion away from or towards a viewer. It might indicate spin (circular motion) or zoom. Radial blur works most effectively when a subject is central to an image. Consider items that naturally spin,(wheels, propellers, skirts, etc) or subjects moving towards or away from the camera.
Look at the images below. What type of blur is employed to draw attention to the subject or action? (Click on the image for a closer look).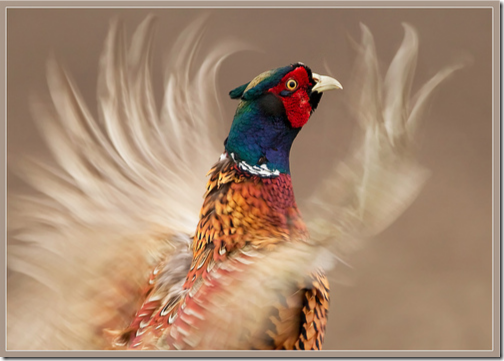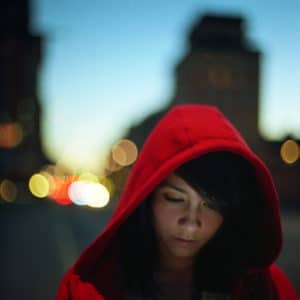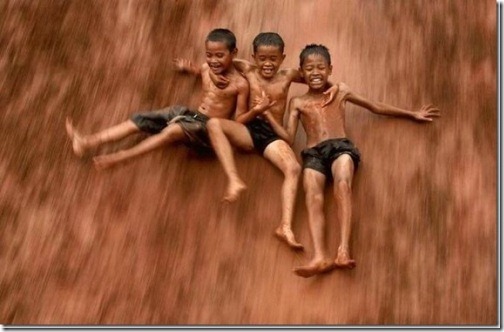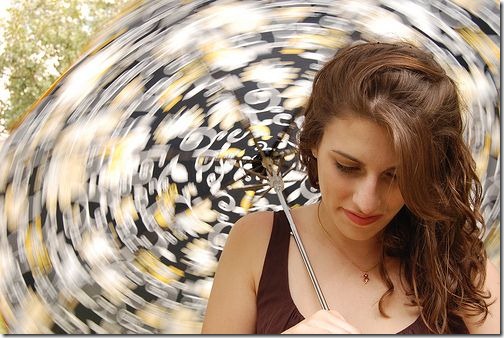 Want to see more? Check out In Motion

(Motion Blurred Flickr Group)
Consider the following photographs and how best to apply blur in order to focus audience attention. Answer the questions here.

Lora Cowell
HUHS Librarian, 2007-2014
Contact: llcowell@gmail.com